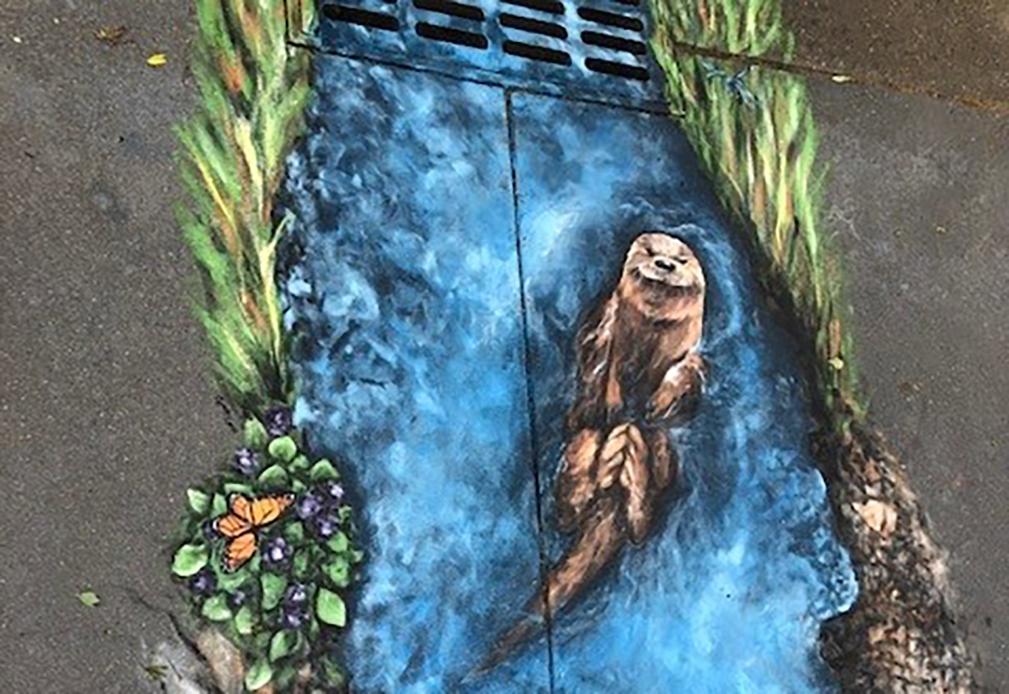 Augusta University
Staff, students create public art to beautify the city of Augusta
It all flows to the Savannah River.
That's the theme for the Augusta Arts Council's latest public art project. A dozen artists used the theme to create murals on storm drains throughout downtown Augusta in April.
Three Augusta University artists participated in the beautification project: communications specialist "Fox" Si-Long Chen, who is also a Master of Public Administration (MPA) student, art instructor Cyndy Epps and student Ansleigh Davis.